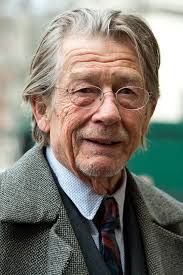 Sad to hear that John Hurt passed away on the 25th January 2017. John had a sixty year career as an actor, appearing in many successful and notable films. In 1975, he starred alongside Alexandra Bastedo in "The Ghoul", together with Peter Cushing and Veronica Carlson.
Actor Kirk Douglas celebrates his 100th birthday.
Actor Kirk Douglas today celebrates his 100th birthday. In 1984, Alexandra starred alongside Kirk Douglas and James Coburn in the film "Draw", which was filmed mainly in Canada. Copies of the film can still be located on eBay / Amazon. Further details of "Draw" can be found HERE .
Funeral of Alexandra Bastedo
We have been asked many times recently for details of the funeral of Alexandra. There are several reports available on the internet but following is a link to a report written by ourselves. This can be found by clicking HERE.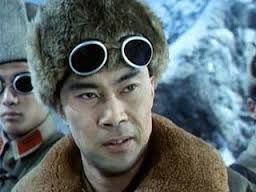 Burt Kwouk passed away
How sad to hear on the news today that actor Burt Kwouk had passed away peacefully this morning. Burt played a Chinese Major in the "The Beginning" - the very first episode of "The Champions" - which was filmed in 1968. He had earlier worked with Alex in 1967 on the Columbia spoof film "Casino Royale" which starred David Niven and an assortment of other famous (or soon to be famous) actors. We were lucky enough to have the opportunity to exchange a few words with Burt at a Bondstars "Goldfinger" event at Pinewood Studios in 2008 but it was too crowded for us to ask about his experiences working on "The Champions". We found him to be very friendly with a good sense of humour and wished we could have had more time to talk with him about his long career. We did however manage to get his autograph at a subsequent event at Pinewood in 2009. After a long and distinguished acting career he will be greatly missed by his many fans.
Photo courtesy of Bondstars.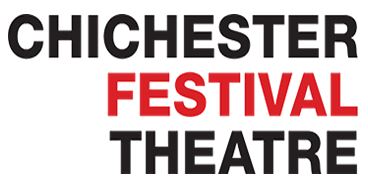 www.cft.org.uk Good news! This famous theatre has opened up it's archives to the public via their website. Patrick Garland -the beloved husband of Alexandra - was Artistic Director here from 1981 to 1984 and again from 1991 – 1994. The archives includes information about past productions and performances. If you search using keywords, enter 'Alexandra Bastedo' and it will bring up the productions that Alexandra performed in. Very interesting site.
It was very sad to hear that Ed Stewart died today, aged 74. Many of us will remember his work on "Crackerjack" and his many, many years as a disc-jockey on various Radio Stations. He was one of the "pilot" group of DJs selected in the 'sixties to launch a new radio station which would play non-stop 'pop music' and would be called Radio 1. This led on to a career on radio and TV that lasted until very recently.
In 2008, Ed and Alexandra Bastedo took on the role of celebrity comperes at Paul Barrett's Manotovani concerts at Lighthouse, Poole's Centre for the Arts. He appeared in five subsequent shows.
In fact in the weeks before his death the 74-year-old had been discussing his role as presenter of a Magic of Mantovani concert at the Pavilion in April 2016.
His passing is a great loss to the music industry and his easy-going broadcasting style will be very much missed.
Below is a photo of Alex and Ed, and also a copy of the original publicity poster - we regret the poor quality.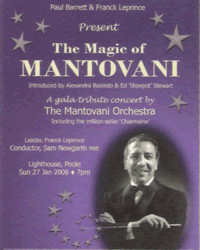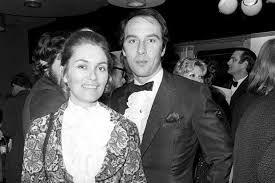 Anthony Valentine R.I.P.
Actor Anthony Valentine died peacefully in his sleep on the morning of Wednesday 2nd December, aged 76, after a two year battle with Parkinsons Disease. He is survived by his wife Susan.Anthony was a good friend of Alexandra in the seventies, indeed it was Anthony who - when Alexandra was being bothered by excessive attention from a small number of fans - introduced her to the benefits of owning a Doberman as a pet. This started Alexandra's love of the breed, which remained with her for the rest of her life.
A very talented actor, you can read Anthony's obituary HERE, courtesy of "The Guardian".
Daily Mail Article
Details of Alexandra's finalised Will have now been published in the Daily Mail. Alexandra bequeathed her property - the house and the land on which the ABC Animal Sanctuary Charity which she founded operates - to the Charity to help secure it's future and this equates by far to the majority of the £947000 figure as quoted in the Daily Mail. The charity itself inherited very little in the way of actual money. The article in the Daily Mail - which can be viewed HERE - fails to make this important fact clear.
In case you haven't noticed, the two final BBC serials by Michael J Bird, who wrote
"The Aphrodite Inheritance", are now available for purchase on DVD. These are 'The Dark Side of the Sun' and 'Maelstrom'.
The Dark Side of the Sun is a television serial written by Michael J. Bird and produced by the BBC in 1983. The serial was the last in an unofficial quartet of serials written by Bird and set in the Mediterranean (the previous three were The Lotus Eaters, Who Pays The Ferryman and The Aphrodite Inheritance). The Dark Side of the Sun takes place on the Greek island of Rhodes. The story combines elements of supernatural gothic romance with the contemporary conspiracy thriller. There are themes of telepathy and hypnosis and a secret society, descended from the Knights Templar, holding clandestine meetings on the island. Peter Egan, who played the baddie in "Dark Side of the sun", was a close personal friend of Alexandra.
Maelstrom is a BBC television drama serial transmitted in 1985. The six-part serial was written by Michael J. Bird and was filmed on location in the Ålesund area of Norway. Maelstrom was essentially a thriller series, centering around a young woman who travels to Norway to claim an inheritance. She finds herself involved in the mysterious dealings of the family of her deceased benefactor - and that someone is out to kill her.